The New Statesman this week has run an extract from David Kynaston's Preface to Tory Heaven by Marghanita Laski which we publish on April 19th. You can find it here, although, we would very much recommend hard copy, or a subscription indeed, since the magazine itself is always an excellent read. In honour of New Statesman readers we have put the description of Tory Heaven up on our website ahead of publication date.  The final sentence is this: 'There was a time when we thought a book like this was pure satire. Now we are not so sure.'
Last week there was an article in the Financial Times by Lucy Kellaway in which she described the house she lived in in Hackney. We were reading the piece in hard copy and wondered if there would be any Persephone books, as we know she likes them – but no: until, a couple of days later, a friend sent us the online version  and this included a lovely photograph of Lucy's collection of Persephone books.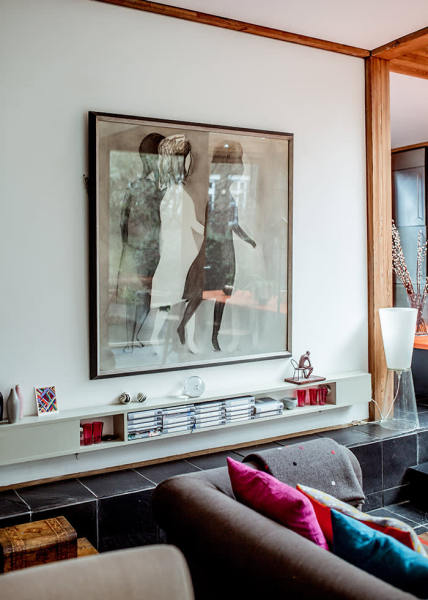 The Society of Authors is moving to a new building a hundred metres from Lamb's Conduit Street, and Persephone Books is going to have a small involvement in its new reincarnation – we want to celebrate 'our' authors and preface writers, most of whom were/are members of the Society of Authors – it was founded in 1884. (And if any writer is reading this who is not a member, we thoroughly recommend memebership; especially now that this London 'writer's house' is, from 2019 onwards, going to be in Bloomsbury)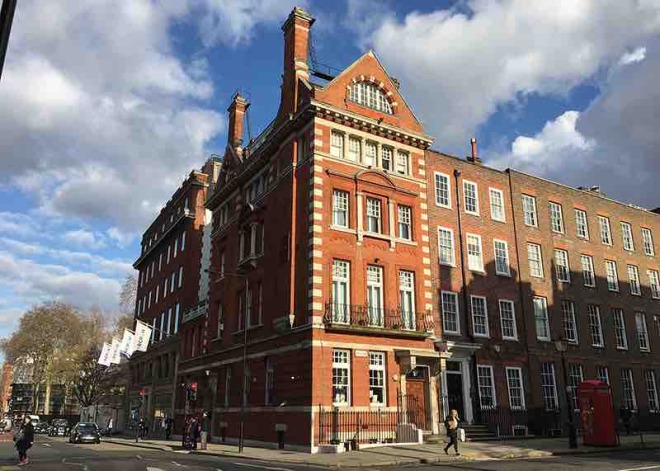 .
We now sell cards of some Suzanne Cooper paintings: she was on the Post a couple of weeks ago and here are two more for which there was no room (and which make marvellous cards).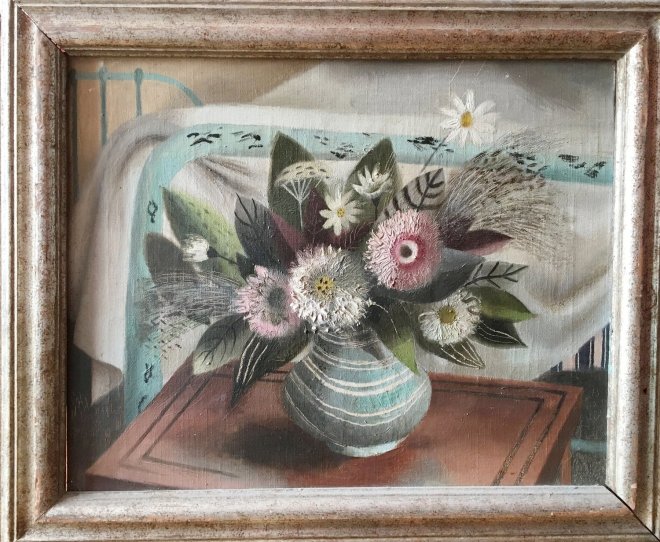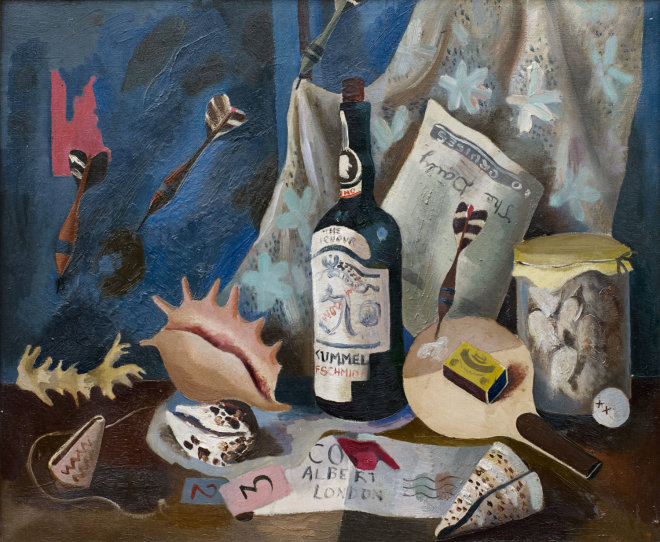 We also sell a new postcard in the shop, a poster put up in a jeweller's shop in 1912: it says, 'Ladies, if we had the power to grant, you should have the Vote right away. Please don't smash these Windows, they are not Insured' signed Sidney Marks.  A kind reader in Belgium looked up this wonderful gentleman. and this is what she wrote: 'I loved your Instagram post on Sidney Marks (he of the uninsured windows), and you ask if there was a Mrs Marks. I'm passionate about genealogy and a quick check on Ancestry reveals him to have had a jewellery shop on Tottenham Court Road (see 1911 census) and prior to that, he was living on his own means (see 1901 census). Sidney was from Devon and his wife, Mabel, was from Nantwich in Cheshire. In 1911, they'd been married for 22 years, but no children. They seem to have had one servant in their employ.'
Finally, until October there is an exhibition of samplers at the Fitzwilliam Museum in Cambridge. This is 1820-30 by Charlotte Collins, embroidered with wool in cross stitch.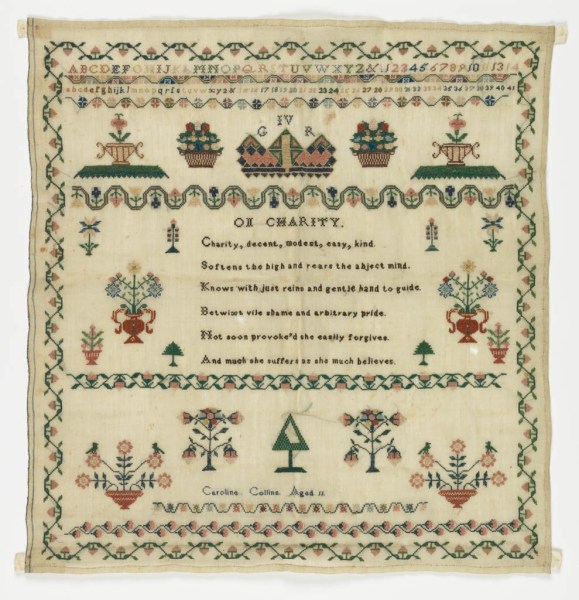 Nicola Beauman
59 Lamb's Conduit Street