We went to the Isle of Wight Literary Festival and our gig was in the beautiful Royal Yacht Squadron.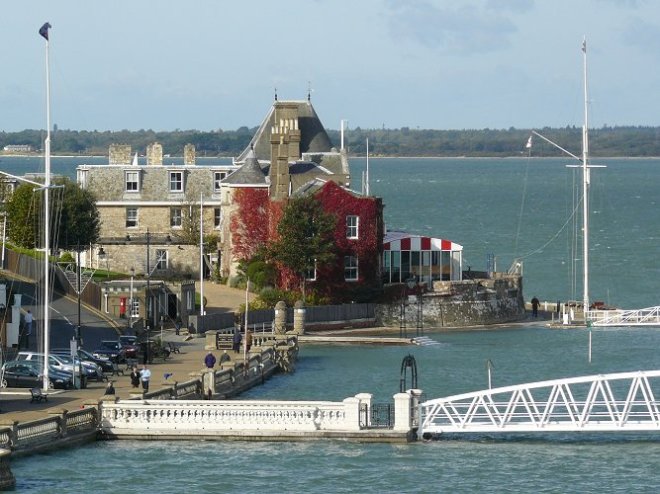 This was an honour yet kind of ironic as they have only been admitting women as members for the last four years. So Anne Sebba (author of three Persephone Prefaces) was in best feminist mode and asked searching questions about the origin of Persephone Books and the whys and wherefores: the participants in the 'morning coffee with Persephone Books' all seemed to enjoy it, as did we, very much. The room overlooking the sea  (the extension with the red and white roof in the photograph above) was one of the loveliest we had ever seen, let alone spoken in. Here is the 'throne' we sat on.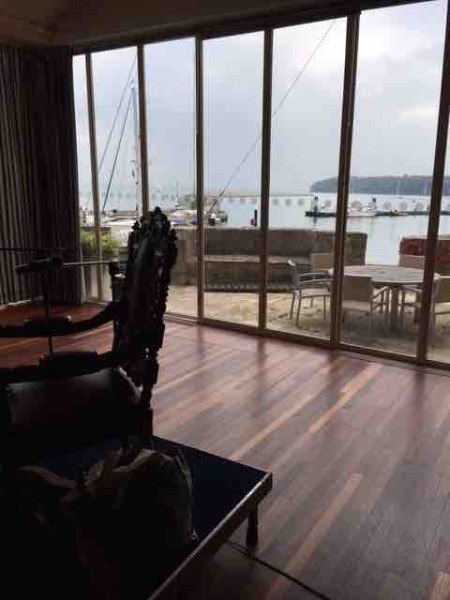 There were many excellent events at the Isle of Wight Lit.Fest but the one we enjoyed most was Amanda Craig (The Lie of the Land) and Elizabeth Buchan (The New Mrs Clifton) discussing Jane Austen. One of the questions was about their favourite 'neglected' novels and Amanda chose The Tortroise and the Hare by Elizabeth Jenkins and Lizzie chose The Rector's Daughter by F M Mayor. For a long time we have wondered whether to do a Persephone edition of this wonderful novel and have hesitated because we assumed so many people were already familiar with it. But there was such a busy writing down of the name and title that now we are wondering whether a grey edition might not be a good idea.
Then it was back to a blazingly hot London (hot for mid October) which is nevertheless bracing itself for a hurricane tomorrow. And we are getting ready for the new Biannually, which goes out tomorrow, and the official publication of the new books on Thursday. And then, slowly but inexorably, the days will shorten and Christmas will not be so far away. Here is the beautiful painting that you will find on the front of the new Biannually when it lands on your doormat.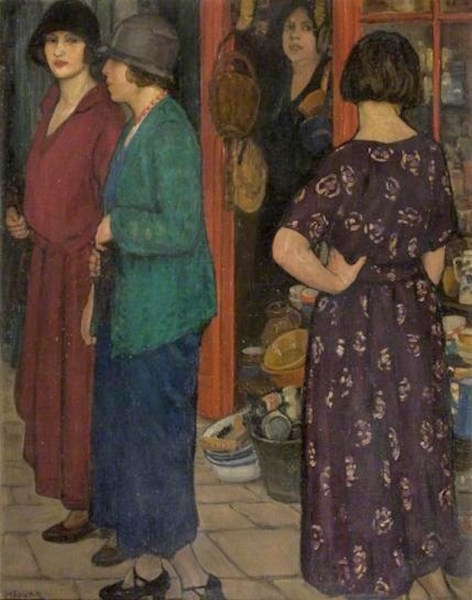 It's The Oil Shop by Mabel Frances Layng and we chose it because it has something of the atmosphere of The Journey Home and Other Stories, the Malachi Whitaker stories which we publish on Thursday (along with Emmeline by Judith Rossner and Guard Your Daughters by Diana Tutton).
A reader sent us this wonderfull photograph: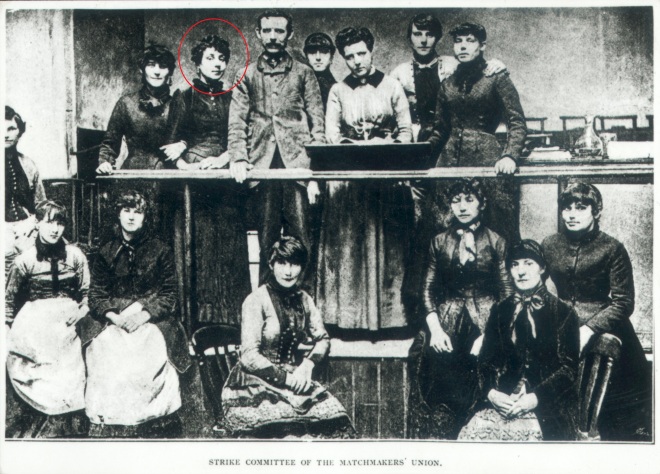 It is of her grandmother Sarah Chapman (circled) who was a leader in the 1888 Matchgirls Strike at the Bryant and May factory. (There is a petition to stop her grave being covered over to provide more burial space, which is why her granddaughter wrote to us.) Lemn Sissay wrote his beautiful poem 'Spark Catchers'  here after reading about the strike.
And the Financial Times had two good pieces, one about the inimitable Judith Kerr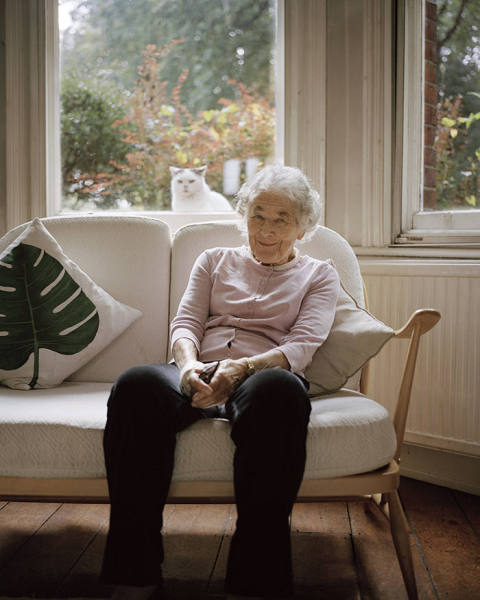 by Simon Kuper and one about La Fromagerie which, we are delighted to say, is now open in Lamb's Conduit Street.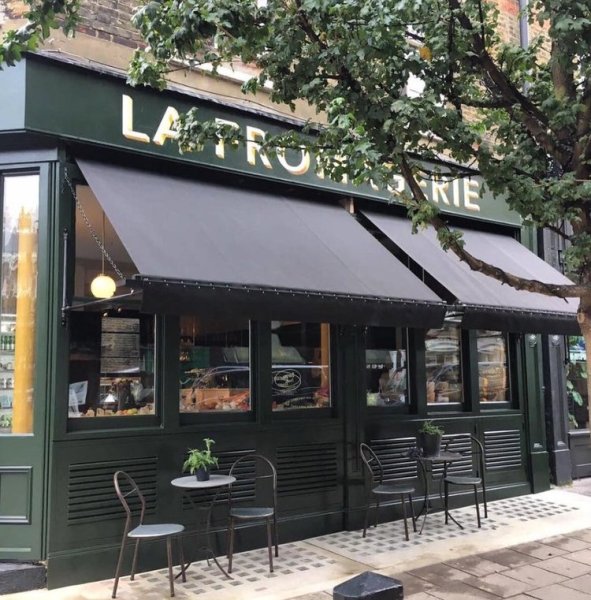 Nicola Beauman
59 Lambs Conduit Stree